From the Backyard to the Outback
Tom and Kyle are two charismatic and adventurous Canadian brothers who have undertaken wildly outlandish pursuits such as portaging canoes through the Himalayas to Mount Everest base camp, riding mountain bikes in the middle of winter for over 300km, and travelling much of the world together. Kyle is an ultra-endurance cyclist and professional rope access technician by trade whilst Tom is a competitive rower and became a General Manager and COO before the age of 25. Together Tom and Kyle operate a successful not-for-profit organisation called The Weight We Carry in which they have used their ambitious adventures for good by raising over $150 000 to build a women's mental health centre in Kathmandu, Nepal.
Growing up, the brothers developed a passion for wilderness camping and on dozens of occasions carried canoes from lake to lake deep into the Canadian wilderness. In this fashion, the brothers executed their inaugural expedition; portaging to Mount Everest Base Camp. What the full documentary here.   
History
In 2008 Tom, still a teenager, travelled through several countries in Africa over a 4 month period with his older brother Kyle. During this time they learned to speak some Swahili and spent 2 months in a rural part of Tanzania called Usa River which has been largely affected by poverty and disease. While volunteering for a Non-Government Organization supporting children who were orphaned, Tom and Kyle independently raised funds for malaria treatment, the supply of mosquito netting and the implementation of local community-run projects.
Following the devastating 2011 earthquakes in New Zealand, Kyle spent a year in Christchurch carrying out earthquake remediation work and volunteering with local clean up crews. During this time Kyle became a qualified rope access technician where he undertook critical repairs while dangling from enormous heights. He was largely involved in the remediation of the Christchurch Women's Hospital as well as blasting loose and precarious cliff faces above evacuated housing developments.
Tom is the General Manager and Chief Operating Officer at Marine Drive Golf Club in Vancouver, Canada. When Tom was only 25 years old he started a charity golf tournament at Deer Ridge Golf Club that donated over $275,000 to the local community over a three year period. The tournament supported 5 local charities that were largely run by volunteers and whose mission is solely supported by events like this.
Become apart of our community. Join our team of support today!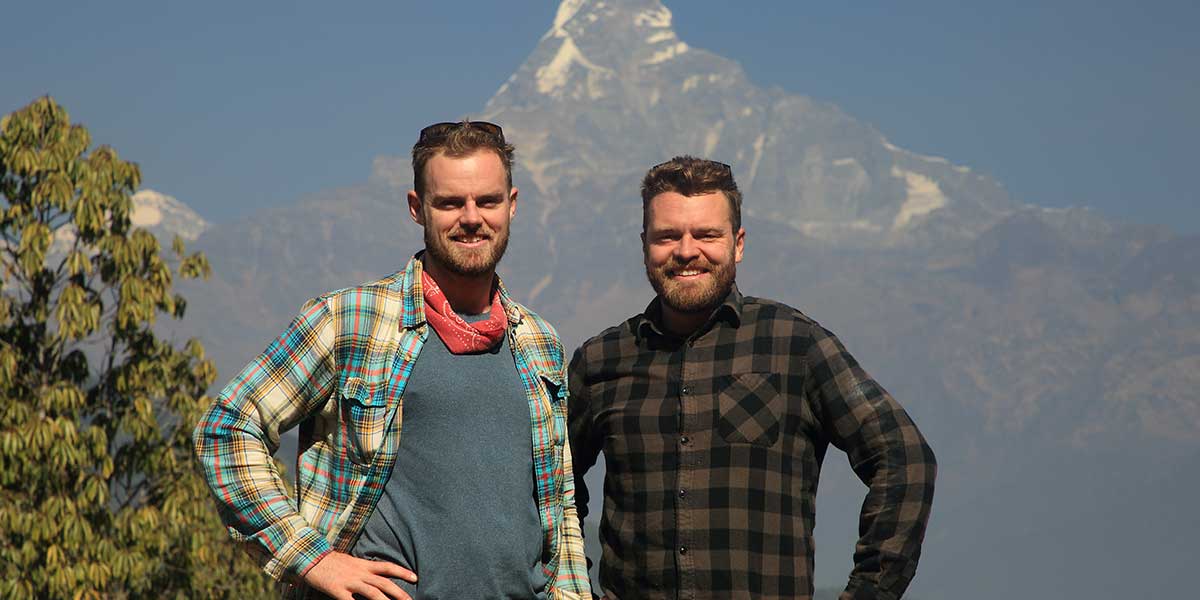 Meet the Team
As a team, Kyle and Tom share a burning desire to impact mental health and drive positive change. Their shared ambition, genuine charisma, and naturally empathetic selves drive The Weight We Carry forward with endless possibilities.
Kyle and Tom have both been exposed to and influenced by the importance of mental health throughout their lives and believe that it is the single most important aspect of a fulfilling life. These brothers truly believe that anything is possible when partnered with a relentless passion.
Kyle Roberts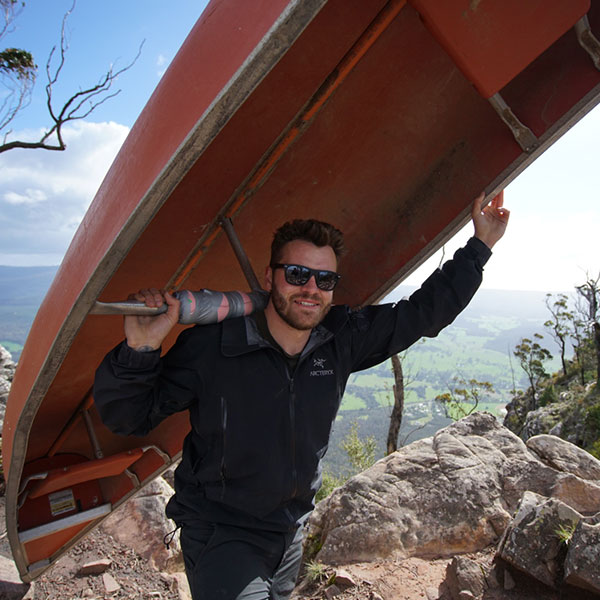 Kyle is a driven young man whose heart has always been the guiding compass in his life. His passion for travelling and adventure have led him around the world as an industrial abseiler and climber. He exemplifies empathy, honesty, and integrity and sets a great example for his many siblings.
Kyle feels the most fulfilled and accomplished when taking on new adventures with his younger brother Tom. He is an advocate for positive mental health amongst his friends and family, and would like to spend his life helping others.
Kyle has travelled extensively as a photographer throughout Asia, Africa, North America and the Australasia region. He currently lives a transient lifestyle on Vancouver Island with his partner Maggie, whom he met in 2008 while doing volunteer work for an NGO in Arusha, Tanzania.
In recent years Kyle has undertaken a double diploma of Project Management and Leadership & Management while employed as the Operations Manager of Ropepro High Access Services in Melbourne, Australia. Kyle's career has also seen him carry out rope access wind turbine blade maintenance, hydroelectricity power station inspections, and earthquake remediation work in Christchurch NZ where he dangled from a rope on the sides of buildings and cliffs in order to restore infrastructure to the city.
Tom Schellenberg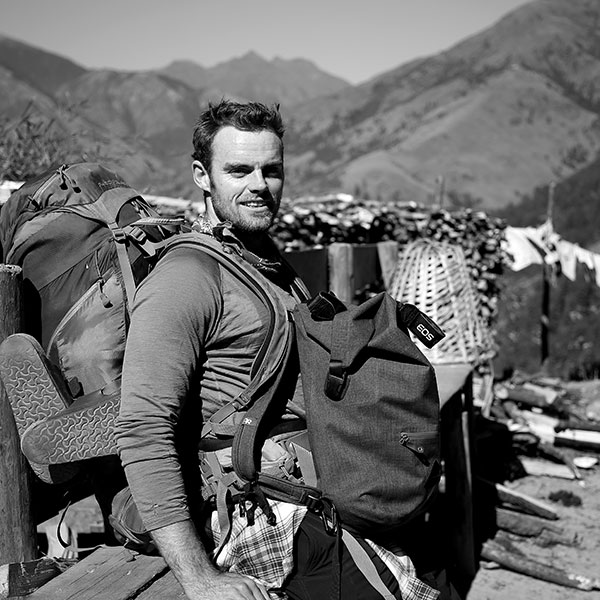 Tom is an extremely driven individual who does not stop in the pursuit of making his goals a reality. With a natural ability and passion for leadership, he loves to create positive change and influence those around him.
It has been Tom's dream since he was 8-years-old to start a Not-for-Profit Organization that impacts the world in a positive way and he can't think of a better way to do it than with his brother and best friend Kyle.
Tom is an energetic and vibrant young man who has a passion for people, the outdoors, and mental and physical health. His energy often pushes him to seek out the activities that yield the biggest obstacles and challenges. Some of these adventures have included backpacking through South-Eastern Africa, trekking to Mt. Everest Base Camp, and climbing a live volcano.
Tom has always found ways to give back. When Tom was only 25 years old he started a charity golf tournament at work that donated over $275,000 to the local charities in the community over a three year period. When Tom lived in Arusha, Tanzania, he and his brother Kyle raised donations from home to build a sustainable farming project for the local widows of Usa River.